The CONSORZIO – History
The Consorzio per la Tutela del Vino GRAVINA DOC was established in December2000, with the mission of protecting the denomination by unifying together all of the area's wine-related businesses, whether winegrowers, processors, or simply bottlers.

The Consorzio was officially recognised by decree of the Ministry of Agricultural and Forest Policies on 4 July 2001, and it was entrusted with comprehensive powers of protection of the DOC GRAVINA, with its Production Code, by:
DPR 04.06.1983 GU n. 23 - 24.01.1984
later modified by:
DM 25.10.2010 GU n. 262 - 09.11.2010 (S.O. n. 245)
DM 30.11.2011 Pubblicato sul sito ufficiale del Mipaaf
Functions
The Consorzio, by statute, is vested with the following primary organisational responsibilities:
- Uniting together the producers of the denomination;
- Fostering and improving the vitivinicultural knowledge and culture of said producers;
- Analysing and improving the Production Code;
- Monitoring all production process steps and member compliance with regulations;
- Serving as liaison between area producers and local, regional, national, and international official entities.
In addition, the Consorzio has other, no-less important activities, including:
- Creation of internal organisms for coordination of Consorzio activities;
- Technical assistance to producers;
- Marketing and sales assistance;
- Promotional and educational assistance;
- Professional training.
Traceability'
The Consorzio has created a production process traceability system to protect the end consumer. By inserting in appropriate fields the alphanumeric code printed on the back label of every DOC Gravina wine bottle, the consumer can access a database containing the following information:
- producer;
- harvest period;
- source vineyard;
- bottling date;
- number of bottles produced;
- wine technical data.
All of which represents for the consumer total quality assurance.
Our wines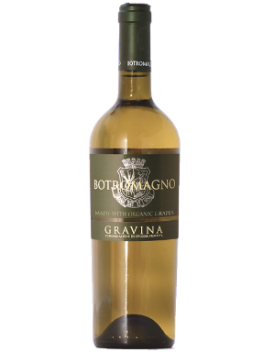 Gravina D.O.P.
One of ltaly's most ancient white wines, whose production goes as far back as the 6th century BC. The grape varieties that traditionally produce it were brought from Asia Minor and found here their ideai habitat. The wine gained DOP status in 1983 and is currently produced only by Botromagno, which exports it to more than 11 countries worldwide.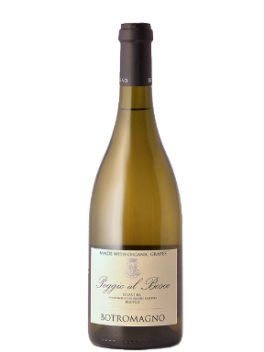 Poggio al Bosco Gravina Bianco D.O.P.
A distinctive cru wine produced from the grapes of a single vineyard, located in an ecologically pristine area an the border of the Bosco Difesa Grande, Puglia's most important "green lung." lt was planted in 1991 al an elevation of 600 metres with the specific goal of producing grapes of exceptional quality.
Our grapes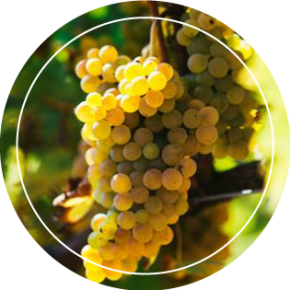 Greco
Characteristics
yields a good wine, with excellent ageing potential; used also as a base wine for sparkling wines. Dry, neutral taste, lively garnet, measured tannins.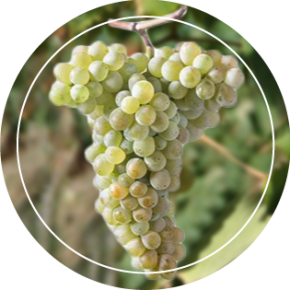 Malvasia
Characteristics
faded straw-yellow, pleasant, crisp, light, dry, harmonious, with at times a roasted hazelnut flavour.
News
TASTE OF APULIA

FROM 15 SEPTEMBER TO 30 OCTOBER

IN ALL UK CARLUCCIO'S RESTAURANTS

Contacts: hello@carluccio.com

Phone 020 7580 30 50

www.carluccios.com